In the Beinecke Rare Book & Manuscript Library at Yale University, resides a book titled The Book of Accidents: Designed for Young Children. It was published in 1823.
The book tells parents and children what to watch out for, such as "Playing with horses", "Worrying dogs," "Crossing Streets," and "Falling out of Coaches."
However, there are two that are timeless and oddly funny in this day and age "Playing with Knives" and "Playing with Fire-Arms."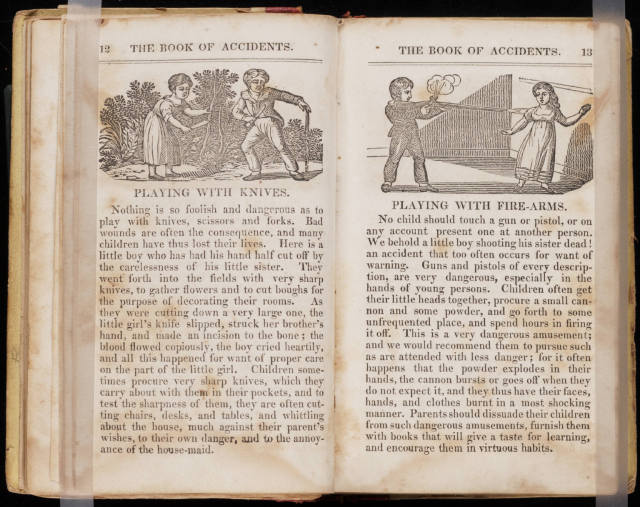 There's some good solid advice in there.
These links came from Room 26 Cabinet of Curiousities via This Book is For You.