Welcome to the Conglomerated Game Thread for the Division Series games today: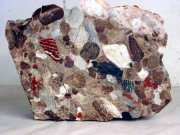 There are three games today and there could have been four if the Dodgers hadn't polished off the Cubs Saturday night. So today it's the Philatampangeles Phirangels against the Milcagoton Brew Sox.
Or specifically:
Philadelphia Phillies at Milwaukee Brewers, Game 4, at 10:07 am PT. Joe Blanton facing Jeff Suppan.
Tampa Bay Rays at Chicago White Sox, Game 3, at 1:07 pm PT. Matt Garza against John Danks.
Los Angeles Angels of Anaheim at Boston Red Sox, Game 3, at 4:17 pm PT. Joe Saunders against Josh Beckett.
Since the games are likely to just bleed into the next one, I set up one thread. Also, I have to go in to work for part of the day. Basically, I have a Tampa Bay-Chicago shift. I still haven't seen one pitch of that series live. And if the Rays win, I will be shut out.
I've seen a handful of innings from the Philadelphia-Milwaukee series and all of the Boston-L.A. series.
Josh Wilker, your regular host for Red Sox playoff game threads, will be watching this one from a Red Sox bar in Chicago with his fellow displaced New Englanders. But Josh may be by at Cardboard Gods with some Kerouackian meditations.
If the White Sox win, they will play again tomorrow at 2:07 pm PT. If the Angels win, they will play in Boston at 5:37 pm PT. If the Brewers win today, they will play again Tuesday at 6:07 pm PT in Philadelphia. The NLCS starts on Thursday and the ALCS starts on Friday.
Cool weather and scattered showers are in the forecast for both Chicago and Boston.