2008 sails away ... (with news added)
Roald Amundsen's dirigible, Norge, sails over the Arctic in 1926.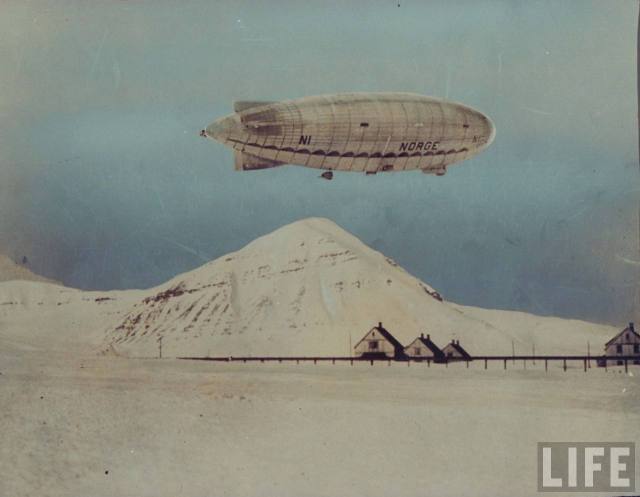 Photo from the Life archive at Google.
So long 2008. I enjoyed a pretty high proportion of your 366 days. How about you?
May 2009 be a peaceful one, or at least mostly peaceful.
Mark DeRosa found out on New Year's Eve that he will be playing in Cleveland in 2009.
And Brian Fuentes will be playing for the Angels in 2009.