Thanks, Mom.

Thanks for doing a great job as a mother.

Thanks for teaching me about the past. Thanks for telling me that it was a good thing to remember starting lineups of baseball teams from 30 years in the past. Thanks for not complaining as I kept heading for the "x 796" section of the library as a kid.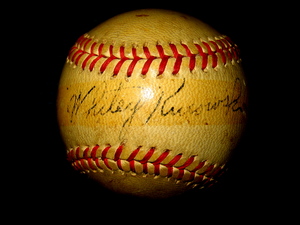 Thanks for giving me your Whitey Kurowski autographed baseball. I would have liked it more if you were still here to look at it with me, but we can't arrange life to happen the way we want it to.

Thanks again, Mom.