With the Angels 5-1 win over the White Sox tonight in Anaheim, Mike Scioscia became the winningest manager in franchise history, surpassing Bill Rigney. The win was the 626th for Scioscia.
And tagged on at the end of the AP recap of the game:
Angels rookie 3B Brandon Wood showed off his soft hands by beating White Sox reliever Boone Logan in the Angels' annual cow-milking contest.
The day started with cows and ends with cows.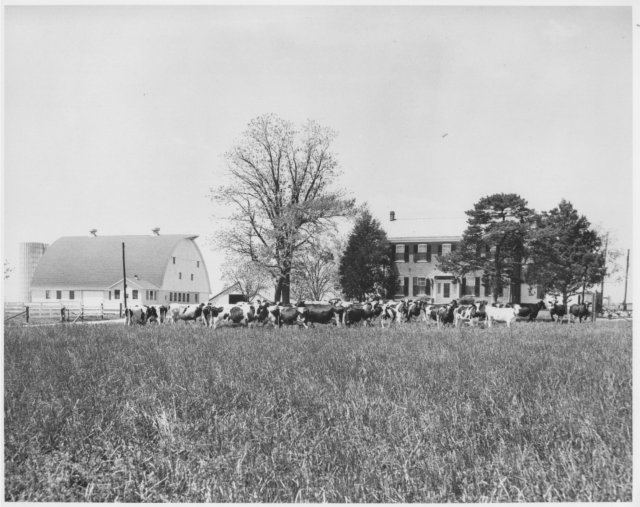 The Timmermann family farm in the 1950s.