But now they are just Yokohama BayStars. The Kyodo News Service reports that Yokohama has added former Met pitcher Dave Williams, former Baltimore/Colorado/St. Louis outfielder Larry Bigbie, and Red Sox minor league reliever Travis Hughes have all signed with Yokohama.
The trio will get to play in one of Japan's smaller parks, at least in terms of seating, Yokohama Municipal.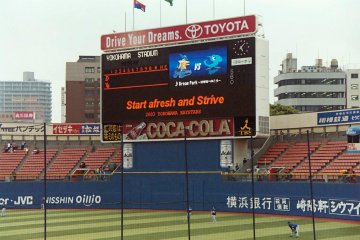 It's a relatively easy poke to hit the ball completely out of the park.