Back on February 28, 1957, the Los Angeles Examiner ran this artists rendering of what a 60,000 seat version of Wrigley Field (West Coast Edition) would have looked like: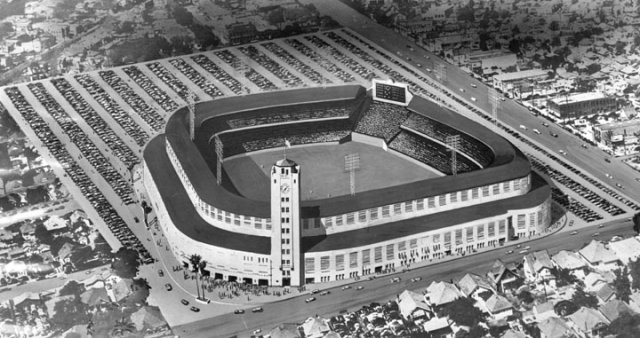 Photo courtesy of the Los Angeles Public Library
So, did anyone remember where we parked the Buick in the world's largest undifferentiated parking lot?
This link will show you what Wrigley Field of L.A. really looked like. And a link to a satellite image from Google of what the area looks like today.