It's Father's Day today and to all the fathers reading here today, I wish you well.
I wrote about my father last year on his birthday, so you can check that out if so inclined.
I did want to share a couple of photos that I've always liked.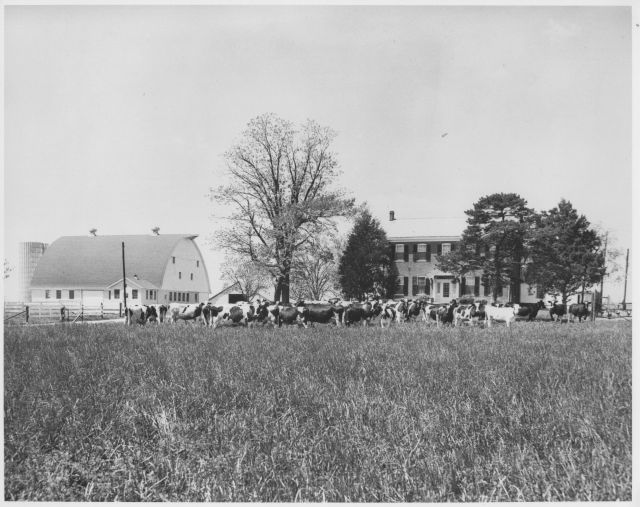 As you can see by the picture of the house (it's on the right, he didn't live in the barn), that while my father grew up on a farm, he had a pretty nice place to live. I'm not sure how the photographer got all the cows to pose. My guess is that they usually aren't on the move much. I could have grown up here, but my parents moved west in 1960.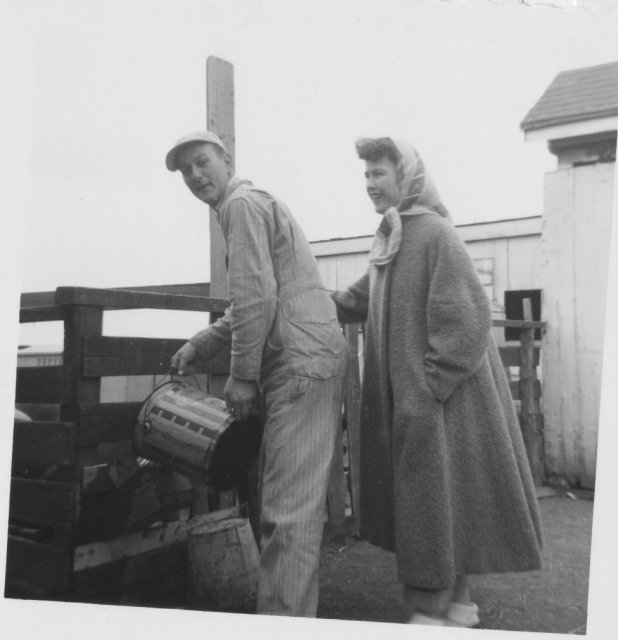 I can't tell what kind of animals are on the receiving end of the water in the pail. I assume they're calves. My father did mention raising hogs, but I think that was his father's idea, and my dad stuck to the bovine world. The photo above is likely from sometime in 1957.
Also don't forget to read Doug Glanville's Father's Day story from the NY Times.