Final mystery photo! Who are the three men with cleanly shaven pates?
They are from left to right: Rocky Bridges, Pete Reiser, and Fred Koenig. They were all coaches for the California Angels in 1971.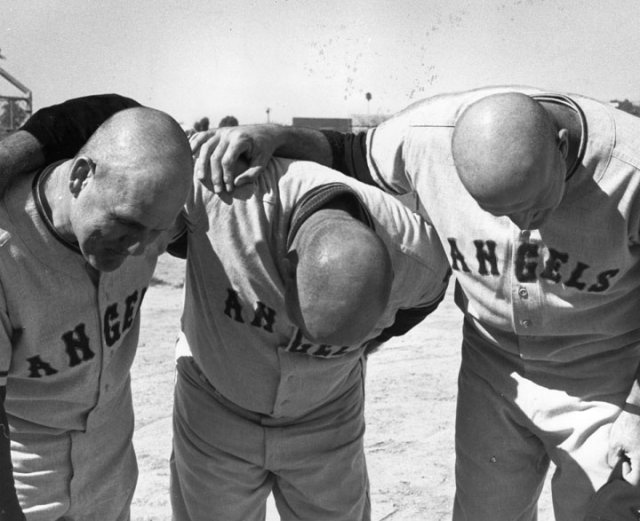 Also, the mysterious batter in the 1963 World Series photo has been confirmed (at least to my satisfaction) as Bobby Richardson. I updated the link with the evidence.